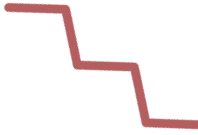 Get support for Internet, and voice.
Access your account by signing in, or see FAQ's below.
VOIP Phone Support
We provide training for all of our customers on how to use the VOIP phones. Our phones are easy to use and program but sometimes its easier and faster to watch a short video to get some quick answers as some functions, although relatively simple, may require a few steps. Below we have provided some brief instructional videos on how to use the different phone models.
Mitel 5300 Series Extended
Advanced Cordless Handset (RTX 8630)
Private VOIP Training
If you would like to schedule a private training session for your organization, please complete the form below. There is one-time fee of $150.00 for this private webinar session. Only requests from Authorized Contacts will be valid.
New York Office
Glacier Networks Inc.
65 Broadway Suite 1802
New York, NY 10006